Prestige Cascades to the Water
Overlooking Prince's Island Park and the Bow River, a pair of terraced buildings elevate the luxury already apparent at Waterfront. These residences stand out not only because of a heightened living experience within, but also for their nature-encased location on the water's edge.
Waterfront Court
An elegant five-storey form holds a paramount collection of thirteen residences on the banks of the Bow River.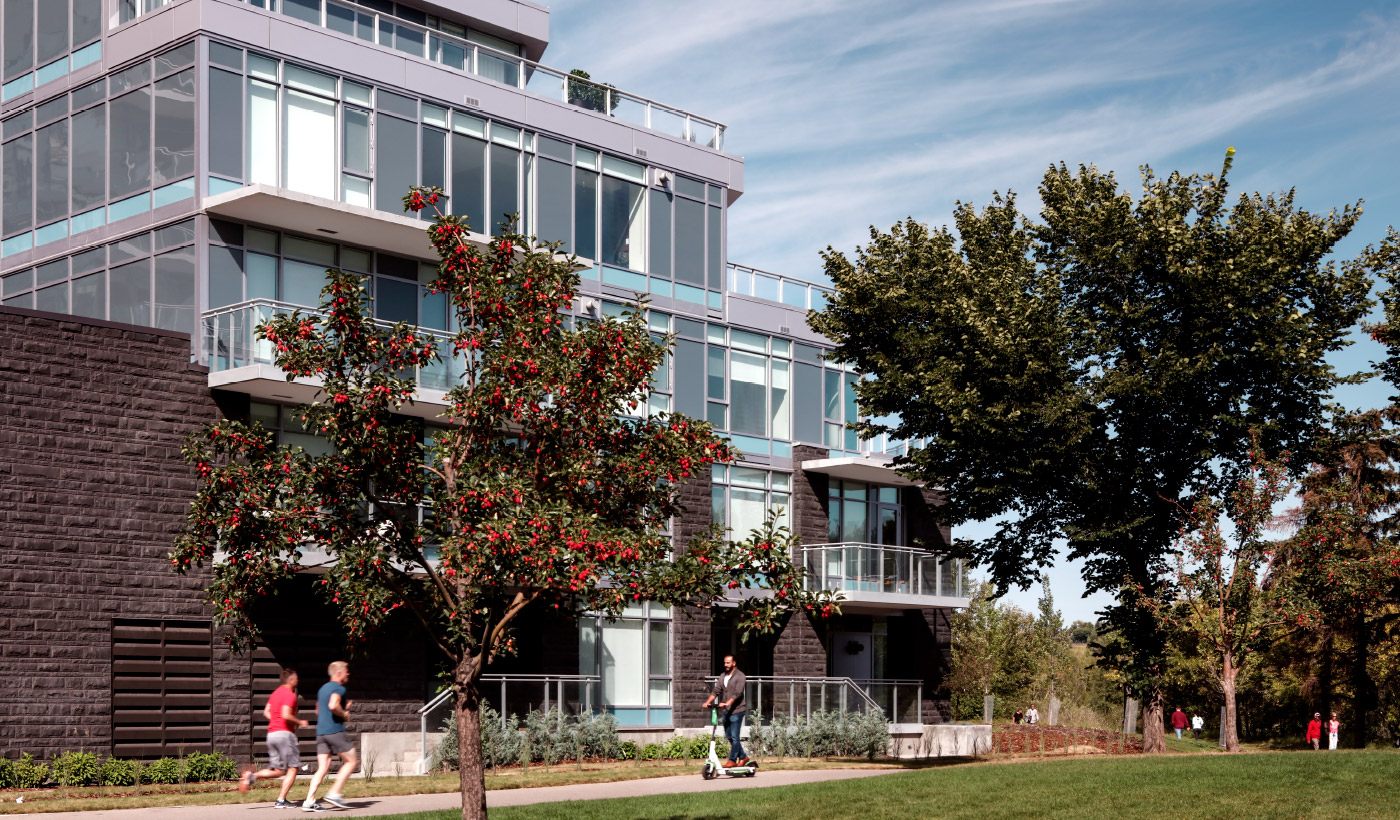 Waterfront Mews
Within four storeys of modern architecture, seven sophisticated residences offer unobstructed views of Prince's Island Park.