Now Selling
A luxurious collection of ten move-in ready
2 bedroom waterfront view homes
starting from mid $800s
Register Now
A Grand Finale on
the Water's Edge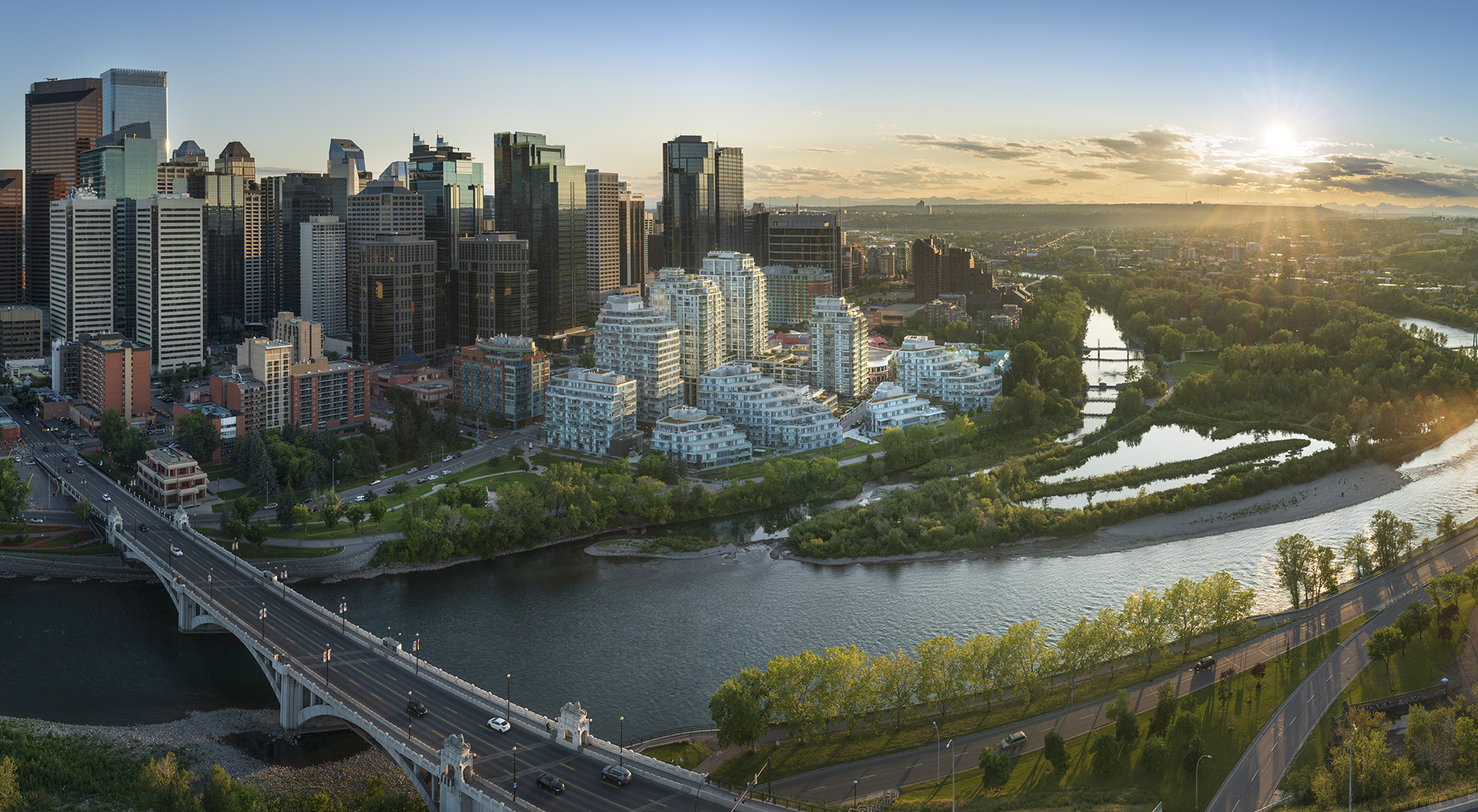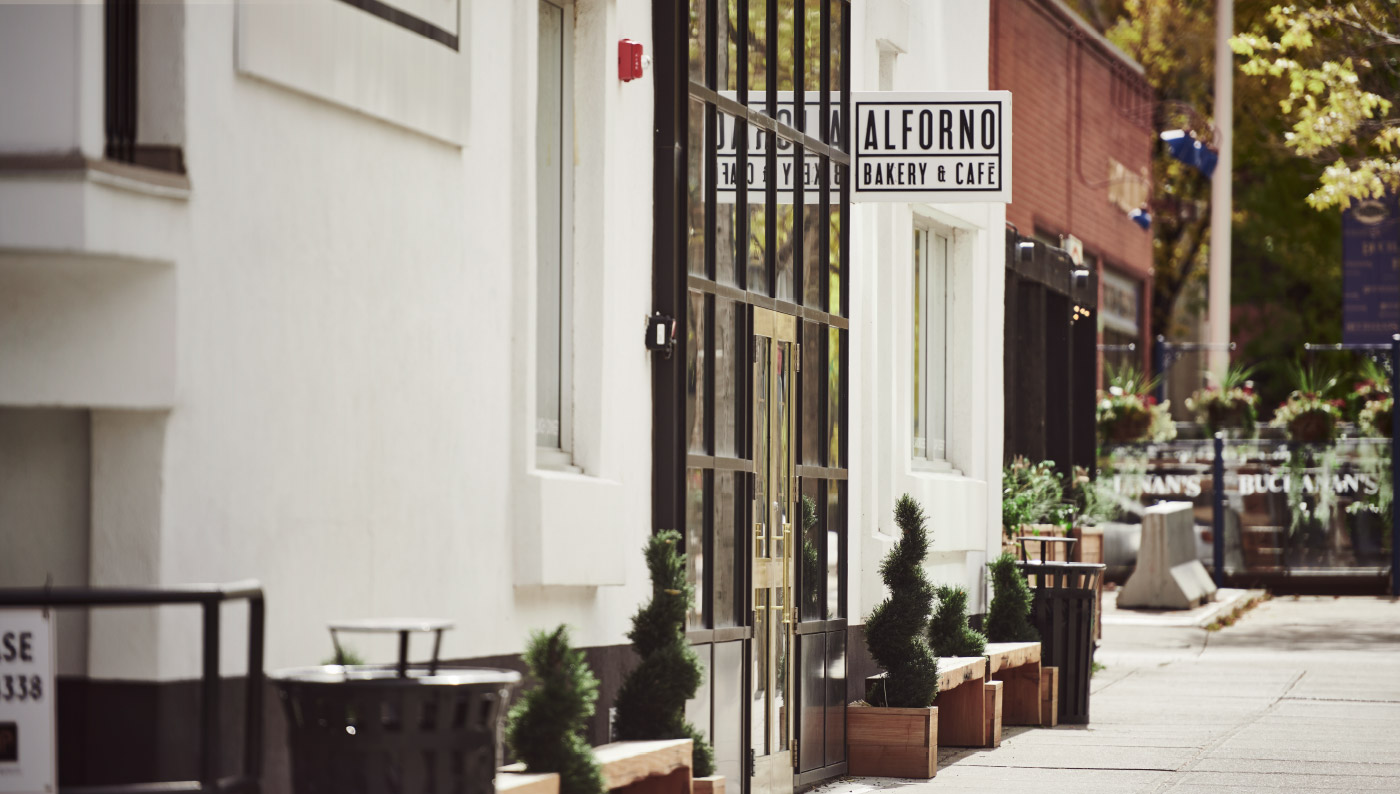 Neighbourhood
Bordering the lush banks of the Bow River and containing a wealth of parks, Eau Claire has earned a reputation of being one of Calgary's most popular and peaceful communities. But in this case, tranquility does not equate seclusion. Eau Claire is a vibrant part of downtown Calgary that continues to evolve, welcoming new residents, businesses and culture.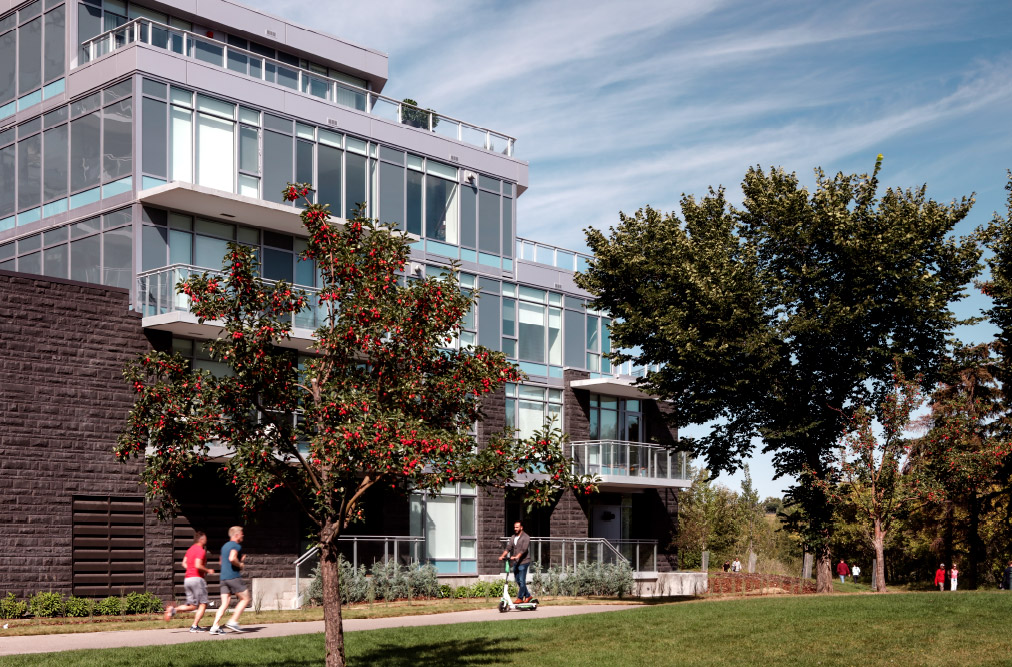 Exteriors
At only four and five storeys, the two Landmark buildings communicate a soft approach to the riverfront. Their deeply terraced forms provide exceptional private outdoor living spaces and ensure the neighbouring RiverWalk is clear from any shadows.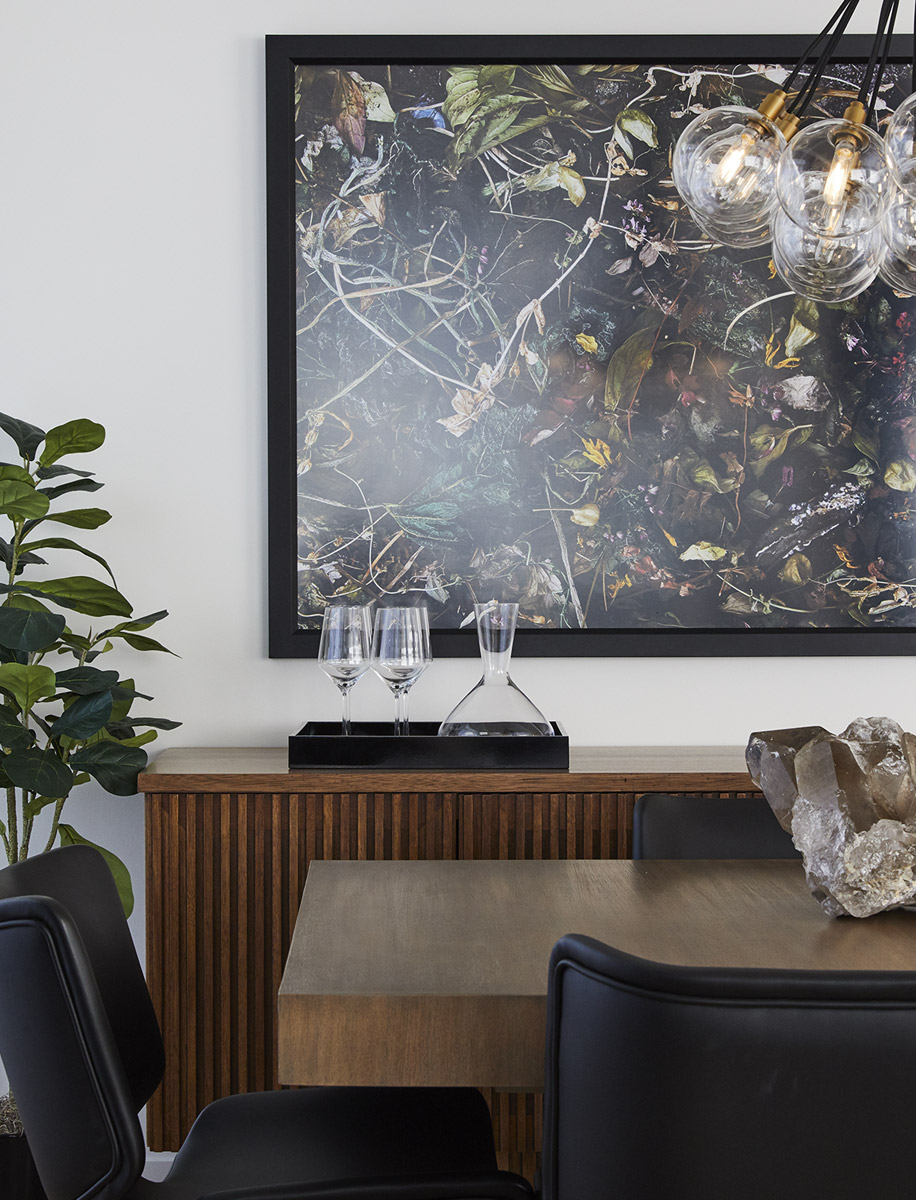 Interiors
Carefully designed and curated by BBA Design Inc., interiors at Landmark achieve a warm and welcoming elegance. Living is accentuated by the unending views of Prince's Island Park and the Bow River along with the sheets of light that stream in through expansive windows.
TWO EXCLUSIVE ADDRESSES
One Prestigious Landmark
A master-planned community receives its grand finale – a riverfront and parkside collection of twenty incomparable residences. Landmark at Waterfront is the epitome of elegant living. Adjacent to downtown Calgary, nature assumes a prominent role in tranquil Eau Claire, where mind, body and soul remain in balance.